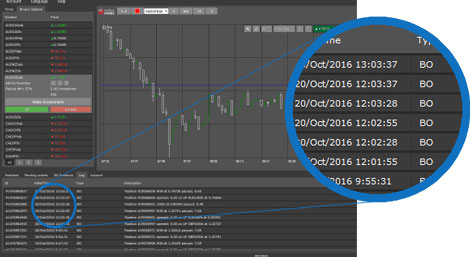 FULL-FUNCTION DEMO-ACCOUNT
A demo-account is the best way to start and learn trade on Forex market or Digital contracts. A demo-account does not differ from real trade, with an exception that you trade with virtual money. Working on a demo-account, you gain a comprehensive experience of managing trading orders, trading history, as well as additional instruments of technical analysis, setting indicators and automatic trade systems.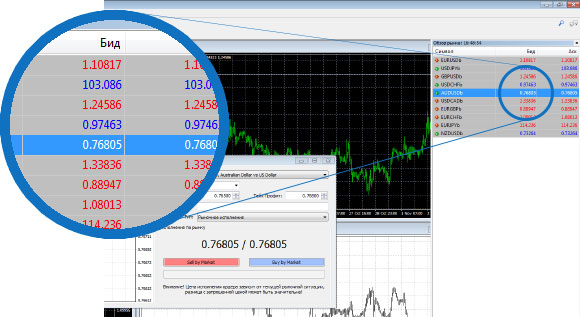 REAL MARKET CONDITIONS
As much as possible use technical analysis instruments of MetaTrader4 platform that comprise over 30 in-built and over 2000 free user indicators that can be installed additionally. This allows analyzing a market of any level of complexity.
Learn potentials of using graphic objects: lines, channels, Hanna's and Fibonacci's instruments, figures and arrows. Further dynamics of prices can be forecasted with the help of these instruments.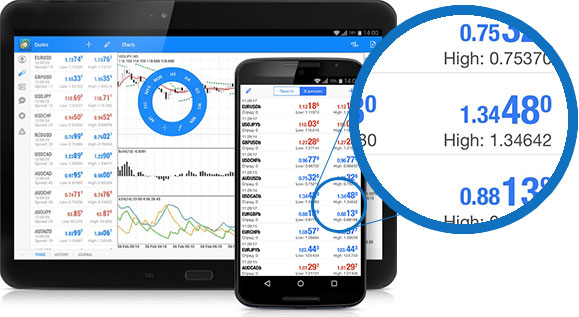 TRADING APPLICATIONS FOR MOBILE DEVICES
Trade on Forex or Digital contracts by means of smartphones and tablet PCs. Mobile trading on a demo-account is a perfect opportunity to test mobile applications for trade. Mobile applications allow trading on financial markets at any time, in any place.
With mobile trading, you can always analyze quotes current state and manage a trading account on holidays or on the way. Be mobile!