EUR/USD Review, April 8-12 2019
08 April 2019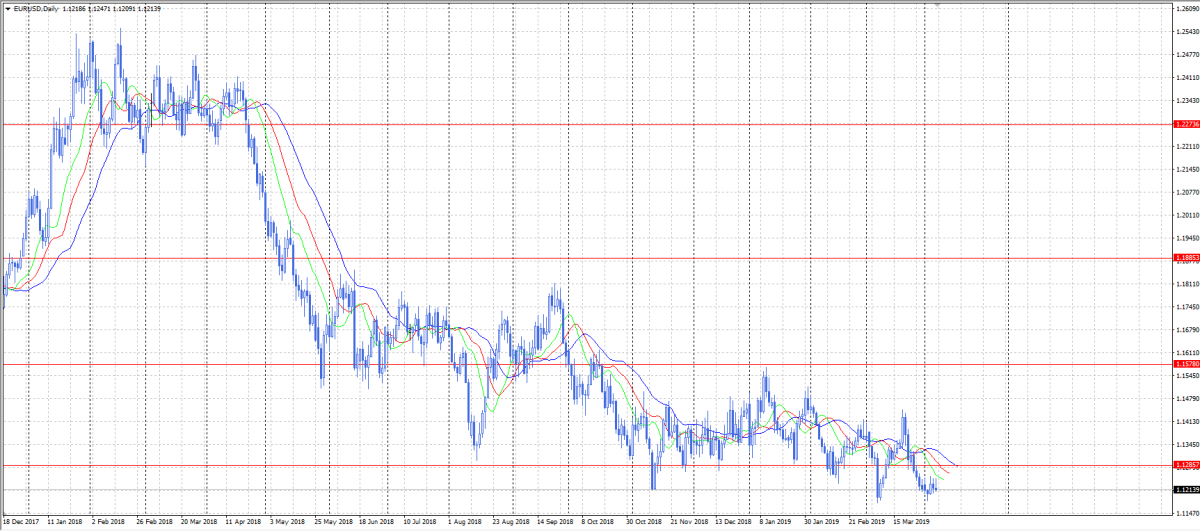 The currency pair fluctuated in a very narrow range last week and has attempted to break down psychologic 1,1200 level. However, EUR/USD still stays above this area in the moment of writing.
As for the interesting events and releases, we have paid attention to the inflation data in Eurozone. CPI and Core CPI were worse not only than previous readings, but also than economists' expectations.
The ECB meeting minutes has shown the uncertainty of the central bank towards the economic projections. Some ECB board representatives vote for the current policy to remain unchanged until the end of the first quarter of 2020.
Our review of the US data we will start with US Retail dales data. According to the final reading, this indicator declined to -0,4%, which is much lower that previous reading at 1,4% and weaker than forecasts.
Manufacturing PMI declined but this slow down was insignificant. Durable goods orders increased as compared to the previous reading but were weaker than economists' expectations.
The Average Hourly Earnings data indicated on the decline in wages as it decreased to 0,1%. The number of new payrolls increased to 196 000 for the reported period and the unemployment rate remained at 3,8%.
As for the forecasts, it is difficult to say what the fluctuations will look like. We advise to pay attention to 1,1200 psychological level. If the currency pair manages to break it down, we expect EUR/USD to develop its downtrend towards 1,0980. We also advise to pay attention to price action signals. In case of reversal ones, we recommend buying the currency pair. There is no background for the uptrend currently. However, as we can see, the currency pair has some support regardless weak and terrifying data.