EUR/USD Review, April 15-19 2019
15 April 2019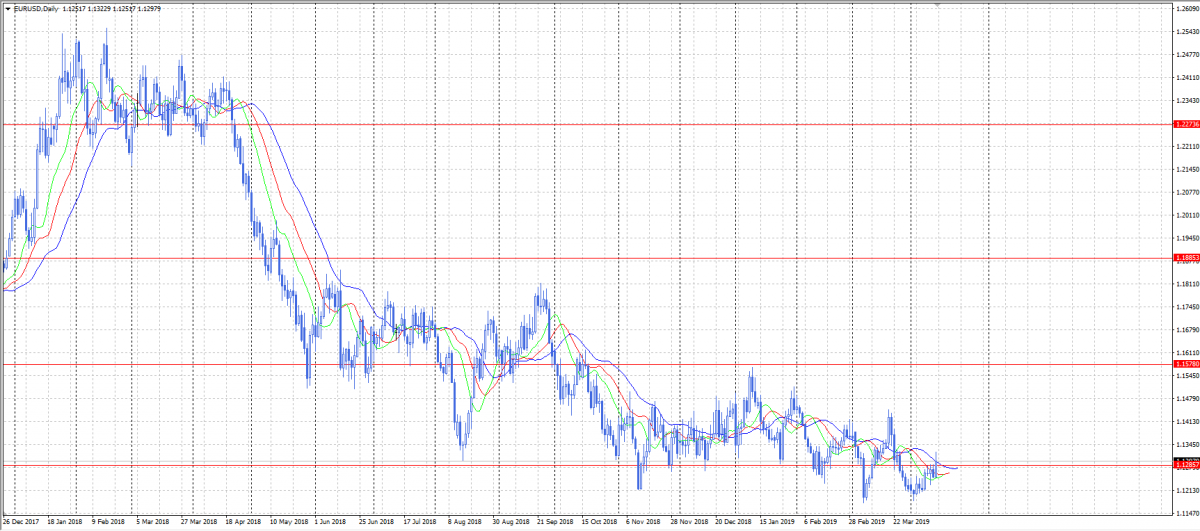 The currency pair was growing last week and managed to test the resistance at 1,1285. EUR/USD stays above this level in the moment of writing.
As for the important events, it is to mention the ECB meeting, which took place on Wednesday. The central bank has made no changes on its monetary policy. Mario Draghi has mentioned that they are considering different ways and tools. As for the economic risks, they are declining according to the ECB head.
USD CPI data was better than expected as inflation added 0,4% on March as compared to 0,2% on February. Economists expected inflation to add 0,3%. As for the PPI index, it increased at 0,6%.
Let's look a bit through the Daily chart. What can we expect from the currency pair this week? EUR/USD failed to stay below 1,1200 and managed to test the resistance at 1,1285. If the currency pair manages to stay above, one can try long orders towards 1,1578. However, the pair would have to break out 1,1400 first. In case of reverse, we expect the currency pair to retest 1,1200.