EUR/USD Review, February 25 – March 1, 2019
25 February 2019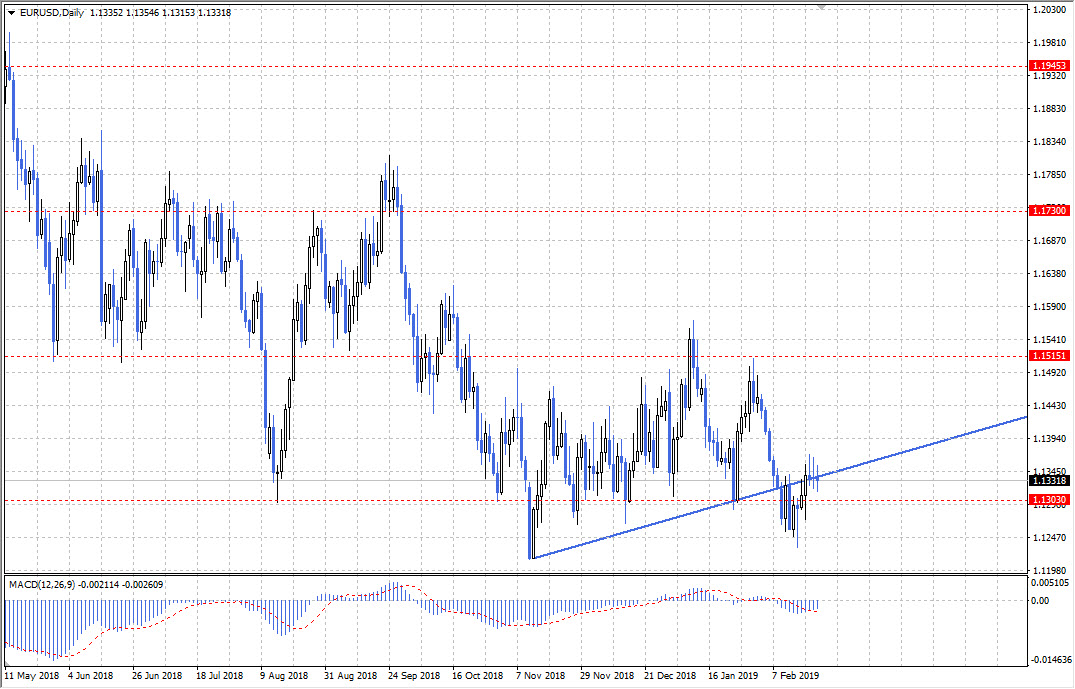 The currency pair went upwards last week and managed to break out the resistance at 1,1303. EUR/USD has also tested the ascending trend line from below. However, the currency pair stood below this trend line by the end of Friday's session.
German ZEW Economic Sentiment data was better than expected. The indicator remains below 0, but it jumped above the previous reading and expectations. As for the PMI indexes in the strongest Eurozone countries, this data was mixed.
French PMIs were better than expected, but German manufacturing PMI declined to 47,6. Aggregate Eurozone manufacturing PMI fell below 50, which had a negative impact on EUR/USD.
As for US data, The most important even was the release of the US FOMC meeting minutes. FOMC members' rhetoric was more neutral than expected, which gave some support to USD. US Durable Goods Orders data has shown growth, but it was weaker than expected.
EUR/USD is under the pressure due to Eurozone recession fears and the uncertainty with Brexit.
We think that EUR/USD is likely to resume its growth this week in case it manages to jump over the ascending trend line or jump off the support at 1,1303. We advise to wait for price action signals before opening long positions. EUR/USD may resume its downtrend if the currency pair breaks down the support at 1,1303.