EUR/USD Review, July 1-5, 2019
01 July 2019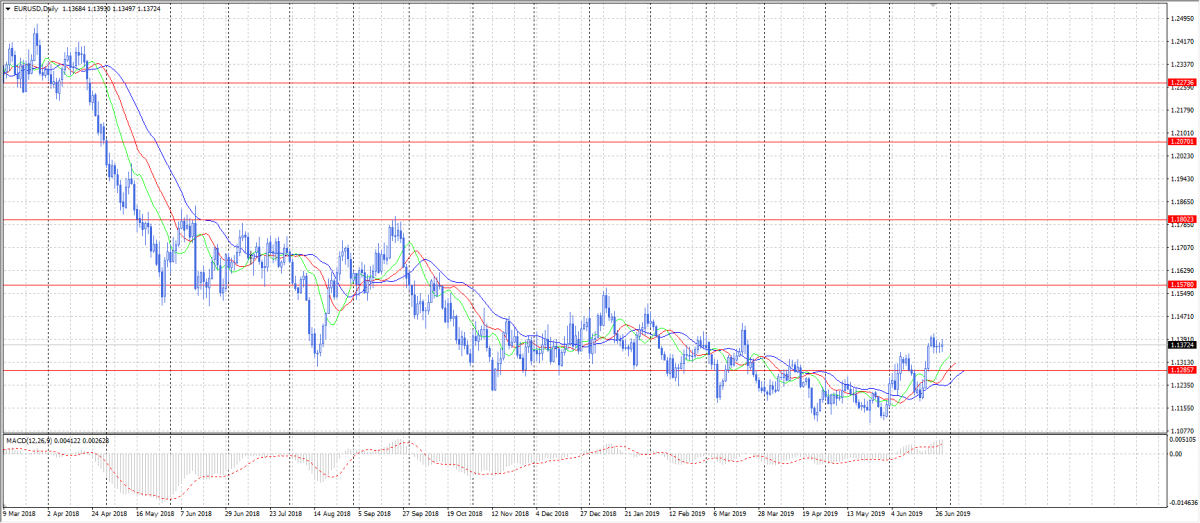 The currency pair fluctuated in a range last week because of more 'hawkish' FOMC statements.
Traders and investors expected the FOMC head to support the ideas of more aggressive monetary policy easing, The Interest Rates decline is possible, but even the most 'dovish' FOMC members do not believe that the Fed is going to decline rates to 50 basis points. This gave some support to the USD.
Core Durable Goods Orders data has shown 0,3% growth, which was higher than the previous readings and the forecasts. As for the US Final GDP data, it remained unchanged at 3,1%.
This week we will see the US Labor Market data, which is unlikely to influence the fluctuations significantly unless its final reading is far from the current one or the forecasts. We can see a trend continuation model on the chart. However, if the EUR/USD breaks the previous week's lows down, there is a probability to test 1,1285 at least.