EUR/USD Review, June 10-14, 2019
10 June 2019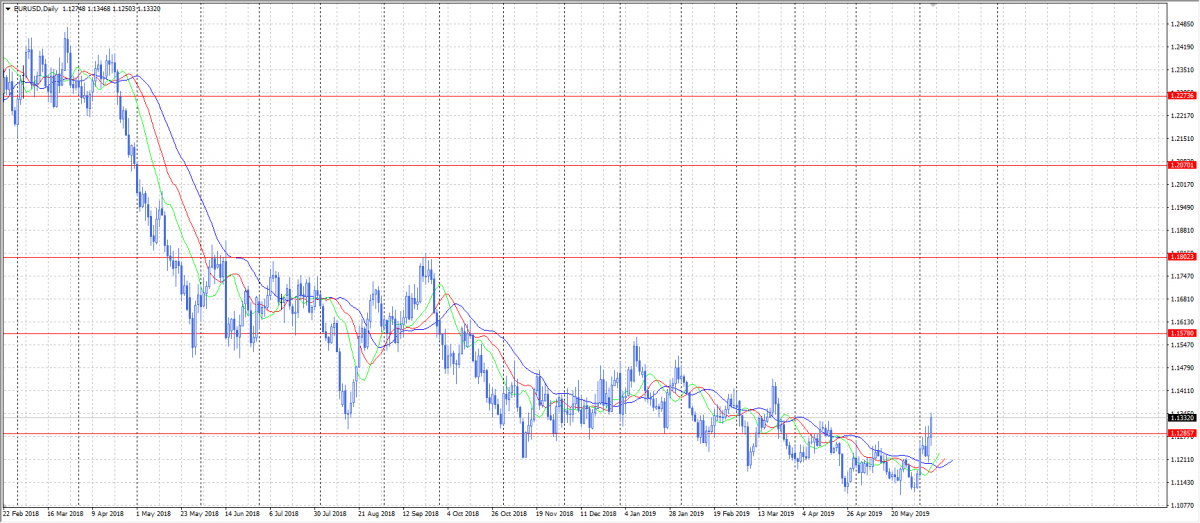 The currency pair went upwards last week according to our expectations and even exceeded them. EUR/USD has tested the resistance at 1,1285 and managed to break it out.
As for the important events, we would like to mention the ECB meeting with their head Mario Draghi mentioning that the central bank is going to hike rates in the mid 2020 at least. They have postponed the monetary policy tightening for one year again. However, the ECB has improved their economic forecasts mentioning lower risks.
Eurozone's CPI increased to 1,2% on the yearly basis, which is below 1,7% previous reading. FOMC members' comments affected negatively USD as there are hints on the probability of interest rates decrease.
Manufacturing ISM index has shown slower growth but still resides above 50 indicating on the expansion. Services ISM index was higher than previous reading and expectations.
Friday's currency pair growth was connected with the US Labor Market data, which was worse than expected. New payrolls reached 75K only and the Average Hourly Wages increased to 0,2% which was lower than forecasted.
We advise to pay attention to the US CPI and Retail Sales. The currency pair has got a momentum last week and is able to develop its growth towards the resistance at 1,1578. However, we expect EUR/USD to test the support at 1,1285 first. It will be clear whether the currency pair is able to continue its upside tendency after the testing.