EUR/USD Review, June 24-28, 2019
24 June 2019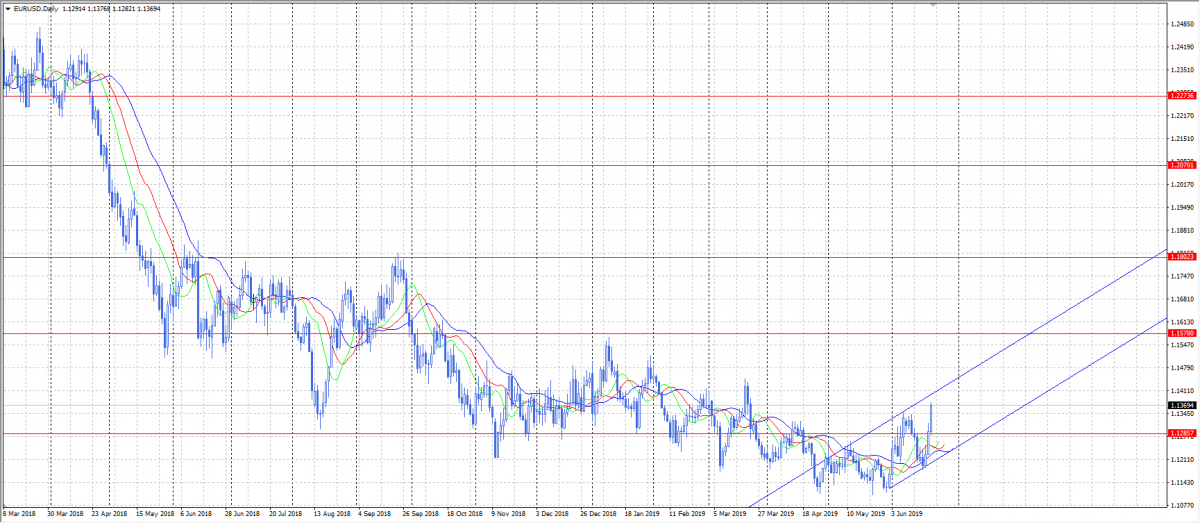 The currency pair wen upwards last week due to the better than expected Eurozone's data and the probability of interest rates decrease by the FOMC.
Friday's data from Eurozone was almost totally green. French PMI's were better than expected. German Manufacturing PMI was also better than expected (but still below 50 meaning there is no growth in Manufacturing sector of Germany). The head of the ECB admits the probability of further monetary policy easing due to economic risks and global trade conflicts.
As for the US Dollar, the main event was the FOMC meeting. The head of the FED has mentioned that some FOMC members are voting for the interest rates to be decreased as they see more factors to ease the monetary policy. The inflation will reach the target level but its growth is slower than expected.
The FOMC members have decreased economic activity forecast down to moderate, which is also one of the signals that FOMC is going to decrease rates in the nearest future.
We have drawn an ascending channel on the Daily chart, but it is risky to rely on such technical tools in times of fundamental uncertainty. Anyway, it is worth trying. The currency pair has almost reached this channel's top line. If the hints on the monetary easing are confirmed, EUR/USD is likely to break out the channel and move higher. If there are any reversal signals close to the higher channel's line, it is recommended to sell towards the lower side of the channel. The currency pair is able also to retest 1,1285 support level.