EUR/USD Review, March 11-15, 2019
11 March 2019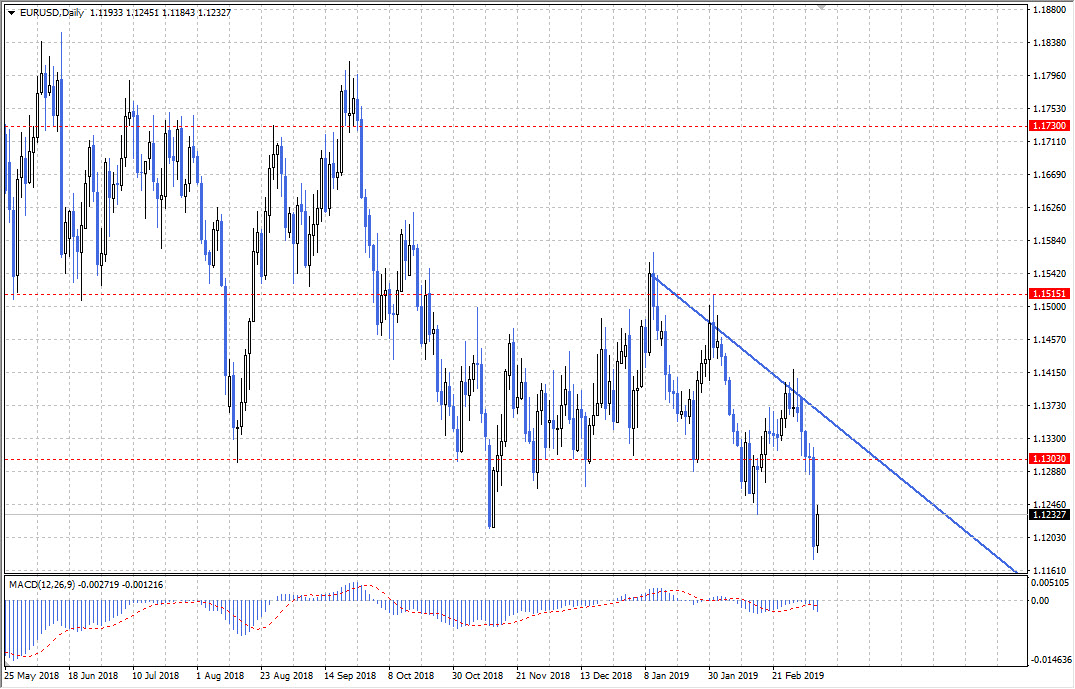 The currency pair declined significantly last week after the ECB meeting. Despite the fact that European Central Bank has left the Interest rates unchanged, they have announced the decision to hold interest rates on current level until the end of 2019 at least. This means that the previous forecasts about interest rates hike on summer 2019 are wasted. This fact affected Euro significantly.
The US Labor market data was worse than expected. The payrolls added only 20K in February, which was far below forecasted 180K.
As for the FED members' speeches, they were neutral in general. Most of the FOMC members agree that patience is needed. They are going to follow the upcoming statistic before taking next monetary policy decisions.
What to expect from EUR/USD next week? The currency pair has left its previous range last week and the downtrend is prevailing currently. However, EUR/USD has started a correction last week and we think it is going to develop it in the beginning of the week. Later, EUR/USD is likely to resume its downtrend towards the closest support area at 1,1131.
However, there is a positive scenario as well. The currency pair may have a deeper correction which will lead it to the previous range.