EUR/USD Review, March 18-22, 2019
18 March 2019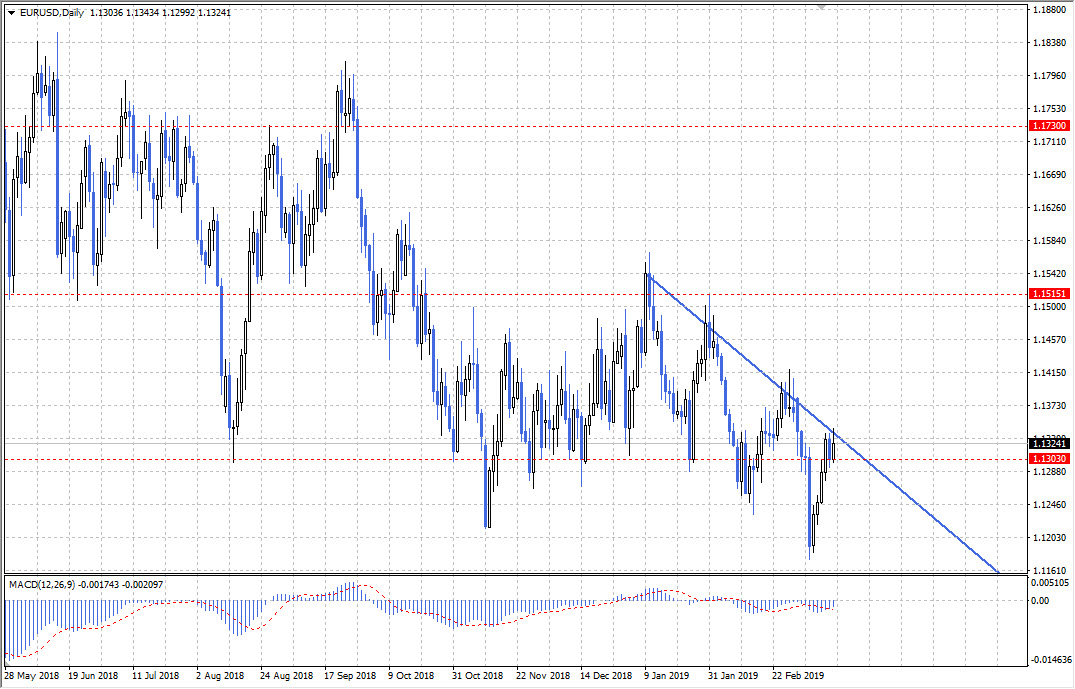 The currency pair corrected last week and managed to reach the descending trend line. EUR/USD has tested it on Friday, but still stays below. There were no important events and releases in Eurozone.
As for the US data, it is worth paying attention to the retail sales data as it was better than expected. Core Retail sales increased to 0,9% while economists expected this indicator to reach 0,4% growth.
US CPI data remained unchanged at 0,2% level. As for the Core CPI, it declined to 0,1%. Durable Goods orders declined to -0,1% and the US PPI increased to 0,1%. Economists expected it to grow to 0,2%.
What to expect from EUR/USD this week? The situation is more clear than a week before. Despite the fact that the ECB is has still its easy rhetoric, the currency pair stopped to decline and went above 1,1303. We think that EUR/USD is likely to test the descending trend line. If successful, the currency pair is likely to develop its growth towards 1,1515. Otherwise, EUR/USD risks to decline below 1,1303 and go towards the local lows.