EUR/USD Review, March 4-8, 2019
04 March 2019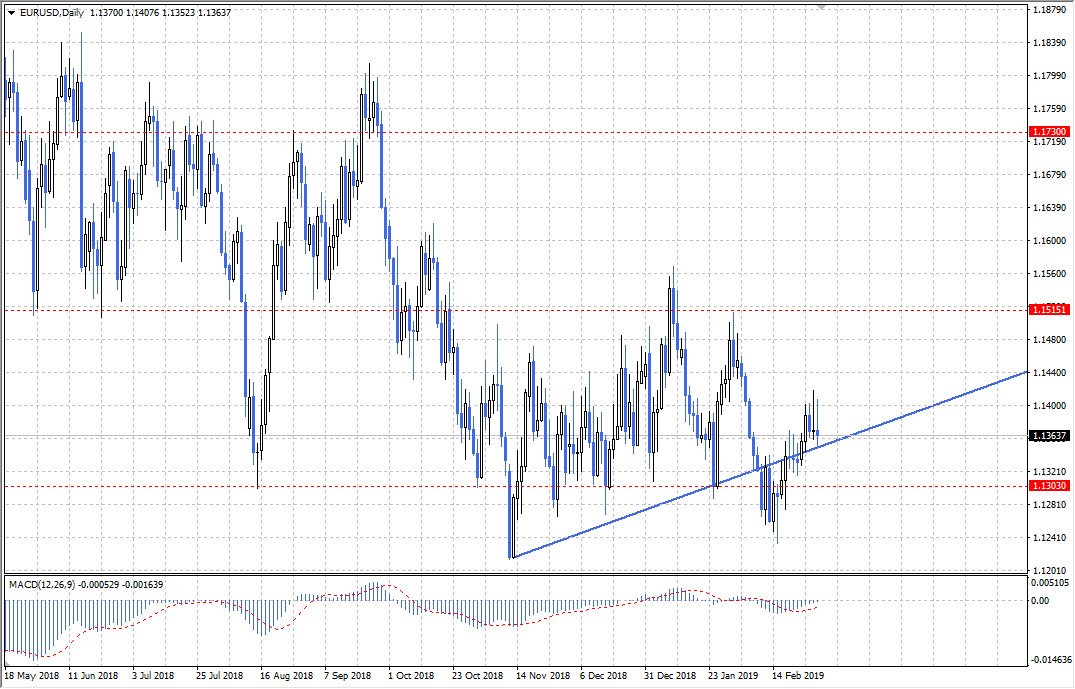 The currency pair developed its uptrend in the beginning of the last week, but started a correction on Thursday and tested the ascending trend line on Daily chart. The main reason for this correction was the US GDP data that was better than expected.
US economy has shown 2,6% growth in the last quarter of 2018, which was better than 2,2%, expected by the economists. As for the third quarter, US economic growth was revised negatively towards 3,4%.
There was also some additional support to USD from the FED head's Powell comments, who's rhetoric was not as smooth as expected. Jerome Powell mentioned that the FED is going to pay attention to the economic growth before taking any further decision on Interest rates.
US ISM manufacturing PMI was worse than expected. This fact had almost no impact on the current situation. What to expect from EUR/USD this week?
As you can see, the currency pair approached the ascending trend line and tested it. There is a probability that EUR/USD is going to break it down to reach the support at 1,1303. However, there is another possible scenario for the currency pair. EUR/USD may also develop its uptrend after testing the ascending trend line. We advise to do nothing for those who fail to enter the market close to 1,1303. Those who are in already may wait and adjust their risk management plans currently.