EUR/USD Weekly Review April 22-26, 2019
22 April 2019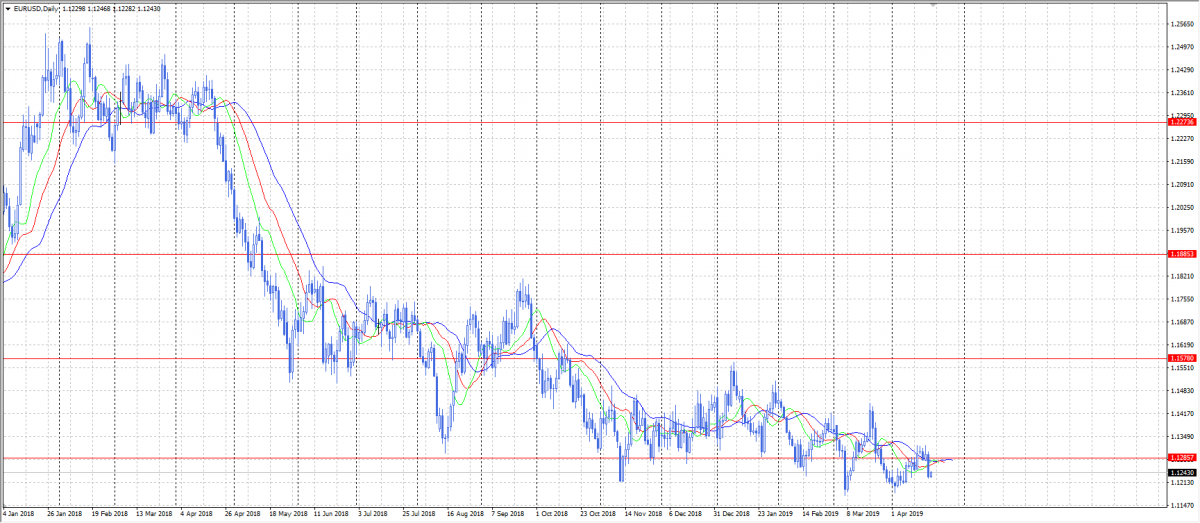 The currency pair declined last week and failed to break out the resistance at 1,1285 regardless several attempts. The main reason for this was weak German Manufacturing PMI, which is still below 50 and failed to meet economists forecasts even.
French Manufacturing PMI was also below 50, which added negative moods to the market. As for German ZEW economic sentiment, this data was better than expected as the indicator reached 3,1 and exited the negative area finally.
US Retail Sales were green as the indicator has reached 1,6% growth, which favored the US Dollar growth. Those who managed to enter the market on Thursday, may try to hold their positions. However, this downtrend does not look promising and we recommend to move stops to 0 loss level or even fix the positions in the nearest future.
The price is close to 1,1200 and is likely to both test this level or reverse towards 1,1285. We advise to look for price action signals as well.