EUR/USD Weekly Review, February 11-15, 2019
11 February 2019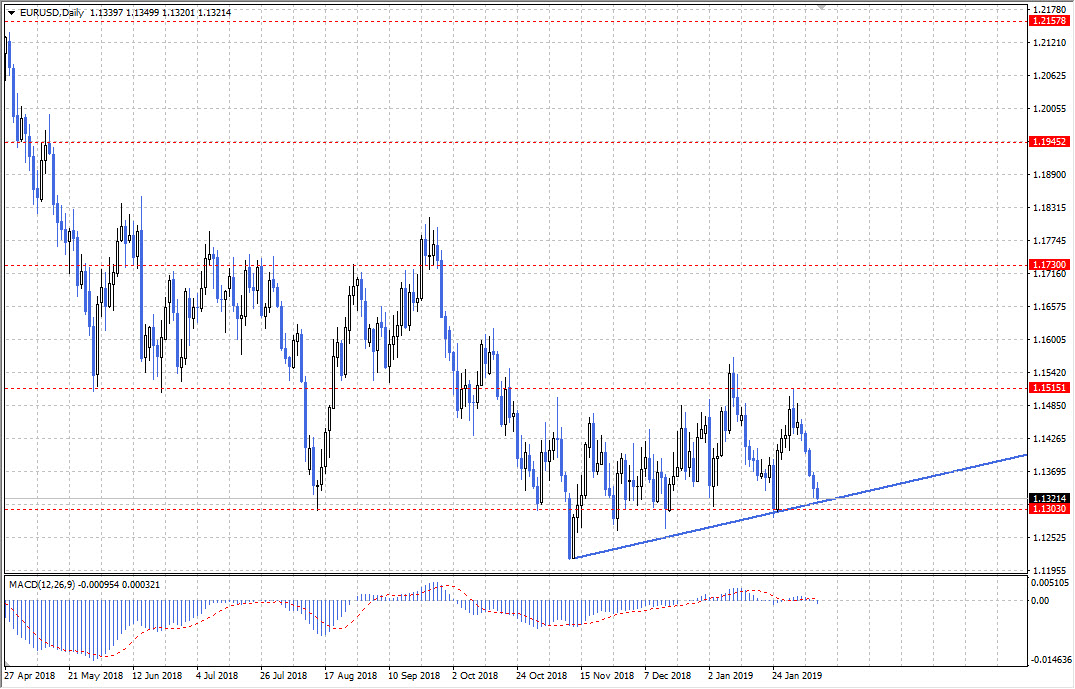 The currency pair developed its range fluctuations last week and declined according to our expectations towards 1,1300. We have drawn an ascending trend line on the Daily chart, but the uptrend is still very weak. We think that it may have a momentum in future if the trend line holds bearish attacks.
There were no changes in fundamental picture last week. US Non-manufacturing PMI declined towards 56,7 and was weaker than expected.
Getting back to the chart, we think that EUR/USD may develop some downside movement, but it is limited by the ascending trend line and the support at 1,1303. It is better not to count on significant downtrend next week.
We advise to open long position once there are some reversal signals close to the trend line or the above mentioned trend line.