GBP/USD Review, April 8-12 2019
08 April 2019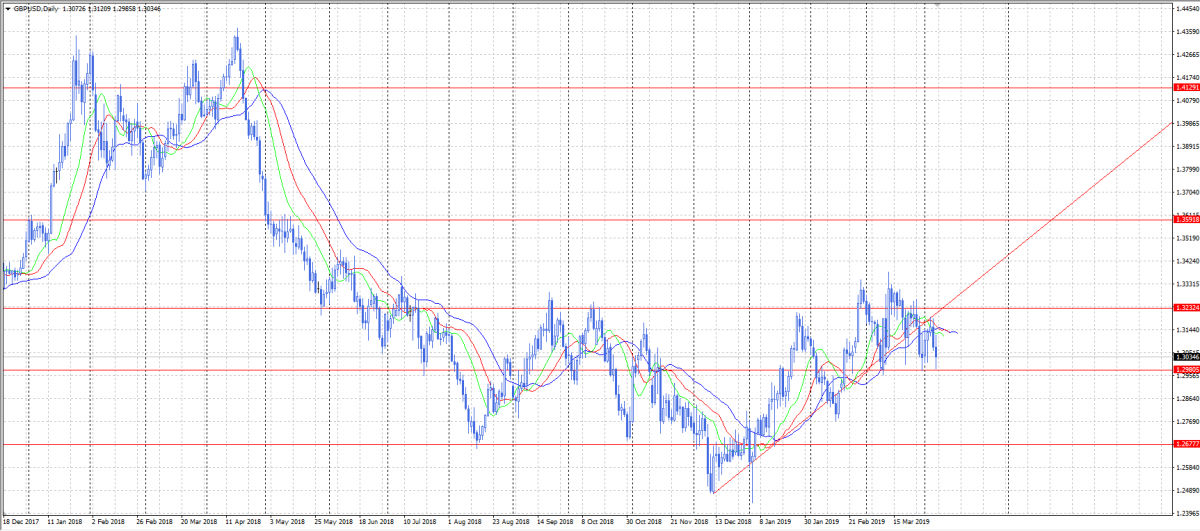 The currency pair fluctuate in a range last week. GBP/USD has tested the support at 1,2980. This range fluctuation is connected to the uncertainty around the way the UK is going to leave the EU (with the deal or without it). There is even a probability that the Brexit will be delayed for one year (according to the latest rumors).
UK Manufacturing PMI has shown strong growth and reached 55,1. However, Services PMI was below expectations and the indicator declined to 48,9, which is a negative factor.
As the fundamentals are uncertain, we suppose that the currency pair is likely to stays within the range. The closest target for the fluctuations is at 1,3232. If the currency pair breaks down 1,2980, GBP/USD is likely to develop its decline towards 1,2677.