GBP/USD Review, April 29 – May 3 2019
29 April 2019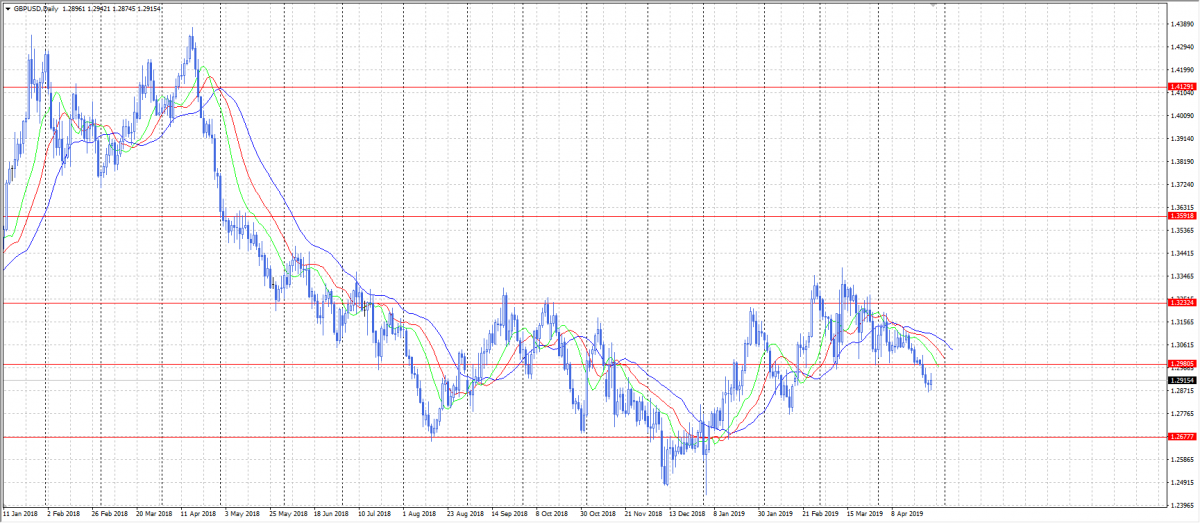 British currency declined last week due to US data and after holiday volumes. GBP/USD managed to strengthen its positions below 1,2980.
There was no important UK data last week. As for the US data, we have mentioned it in our EUR/USD review. It is to say that the US data was strong and gave significant support to USD.
What to expect from the currency pair this week? GBP/USD is likely to develop its downtrend below 1,2980 towards 1,2677. However, we can see a Hammer pattern on the Daily chart which means that GBP/USD may start a brief correction at least.