GBP/USD Review, February 18-22, 2019
18 February 2019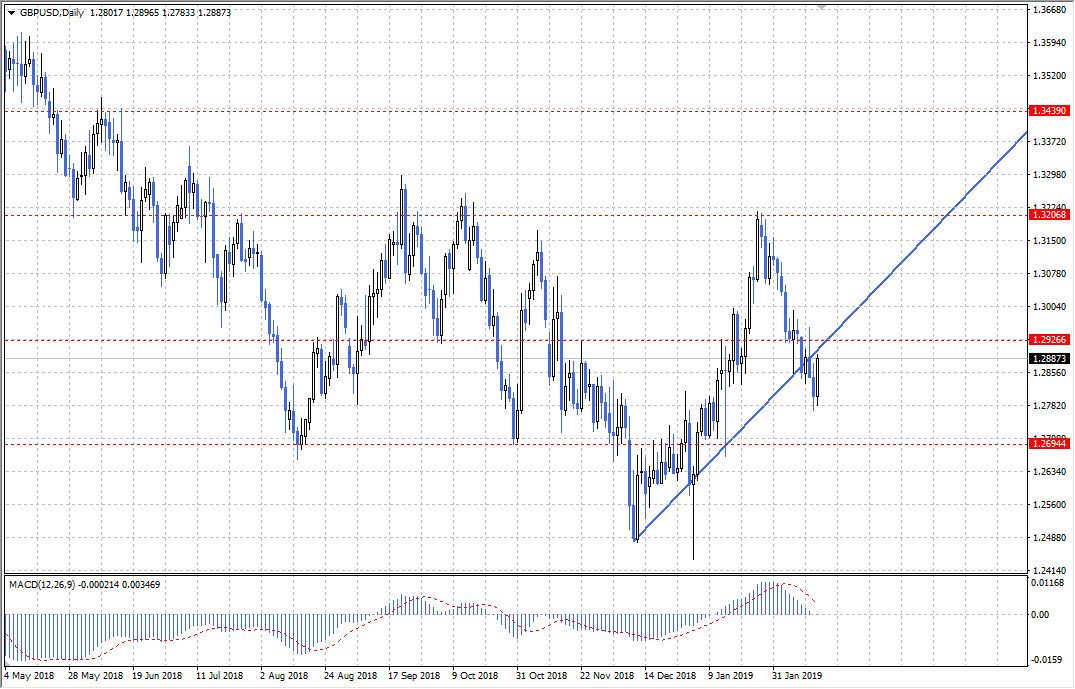 The currency pair has tested the trend line and managed to break it down last week. GBP/USD started to regain its positions later and managed to return to the ascending trend line by Friday's end of session. The main drivers for the downtrend last week were Brexit and weak UK data.
UK monthly GDP growth declined to -0,4% Economists expected this indicator to be equal to zero. As for the quarter growth, UK GDP has shown 0,2% contrary to economists' 0,3% expectations.
UK inflation growth declined to 1,8%. Economists expected better reading of this index. This reading leaves Bank of England some space to leave the monetary policy unchanged in the nearest future.
As for the current week, we think that GBP/USD is likely to resume its growth towards the ascending trend line at least. The closest targets for the growth are the trend line and the resistance at 1,2926. If GBP/USD breaks higher, the currency pair is likely to grow towards 1,3206. In case if the uncertainty around Brexit remains, the currency pair is likely to resume the downtrend or stay close to the current levels.