GBP/USD Review, June 24-28, 2019
24 June 2019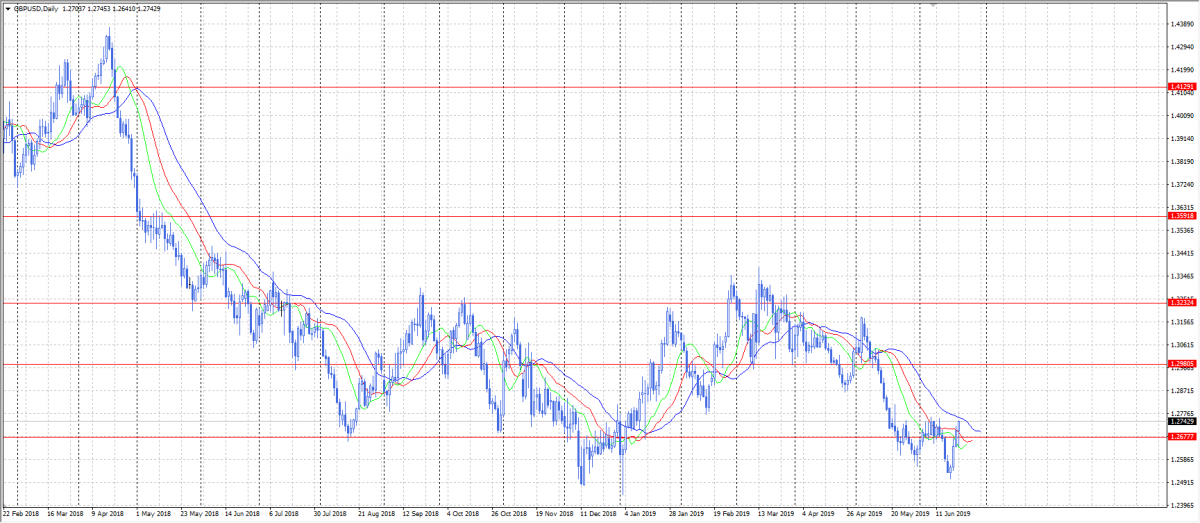 The currency pair went upwards last week due to the fears of FOMC monetary policy easing. BoE's meeting result supported GBP/USD as well.
The Bank of England has made no changes in monetary policy. There is no hints on interest rates decline, neither probability of interest rates hike. Mark Carney has mentioned that this easy monetary policy will help to support British economy in case of the hard Brexit.
Inflation declined to 2,0% according to the latest data meaning UK inflation stays within the target range and offer some space for the Bank of England.
Current situation on the chart is uncertain. We expect the currency pair to develop its growth in case of further hints from the FOMC. We expect the currency pair to have a correction towards 1,2677 support. The destiny of GBP/USD will be determined there.