GBP/USD Review, March 18-22, 2019
18 March 2019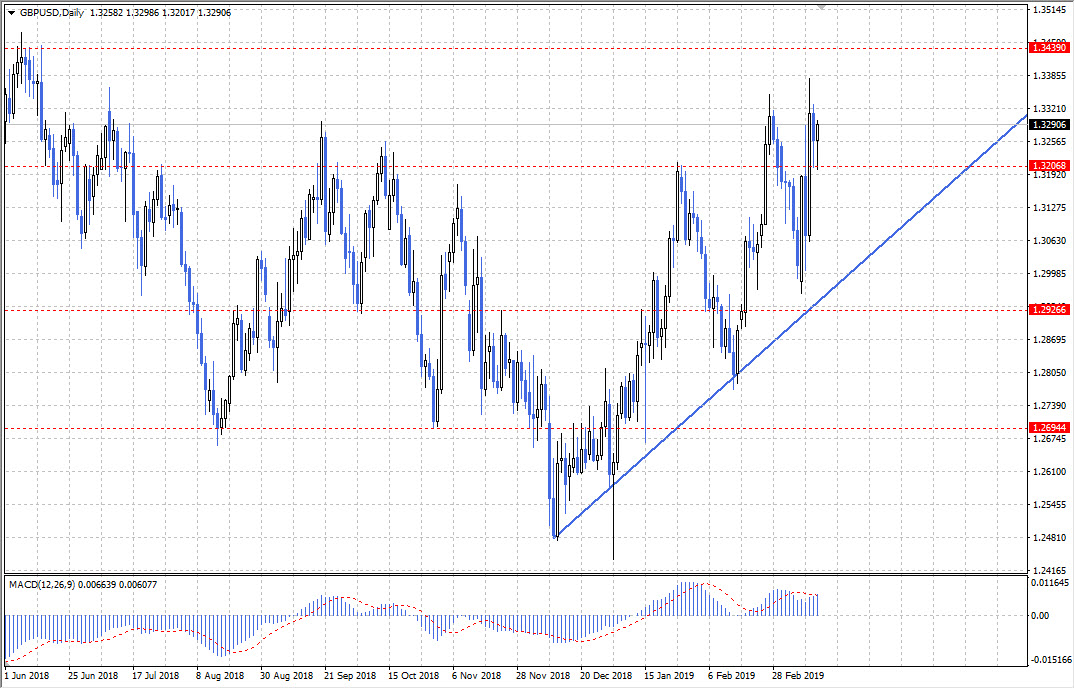 The currency pair was growing last week and managed to establish ne local highs. It is to mention that the ascending trend line managed to resist Bears attacks.
UK GDP m\m data was better than expected as GDP growth was 0,5%. Manufacturing production was also better than expected and has shown 0,8% growth for the reported period.
UK Parliament members has voted for the delay of Brexit. This was the positive event for the GBP as this delay allows both parts to better prepare for Brexit and solve all the unsolved issues.
What to expect from GBP/USD next week? There are a couple of scenarios. The currency pair has tested the support 1,3206 and jumped off it, creating a Hammer like model. The first scenario for the currency pair is to develop its uptrend towards 1,3439.
As for the second scenario, GBP/USD will decline towards the ascending trend line to test it.