GBP/USD Review, March 4-8, 2019
04 March 2019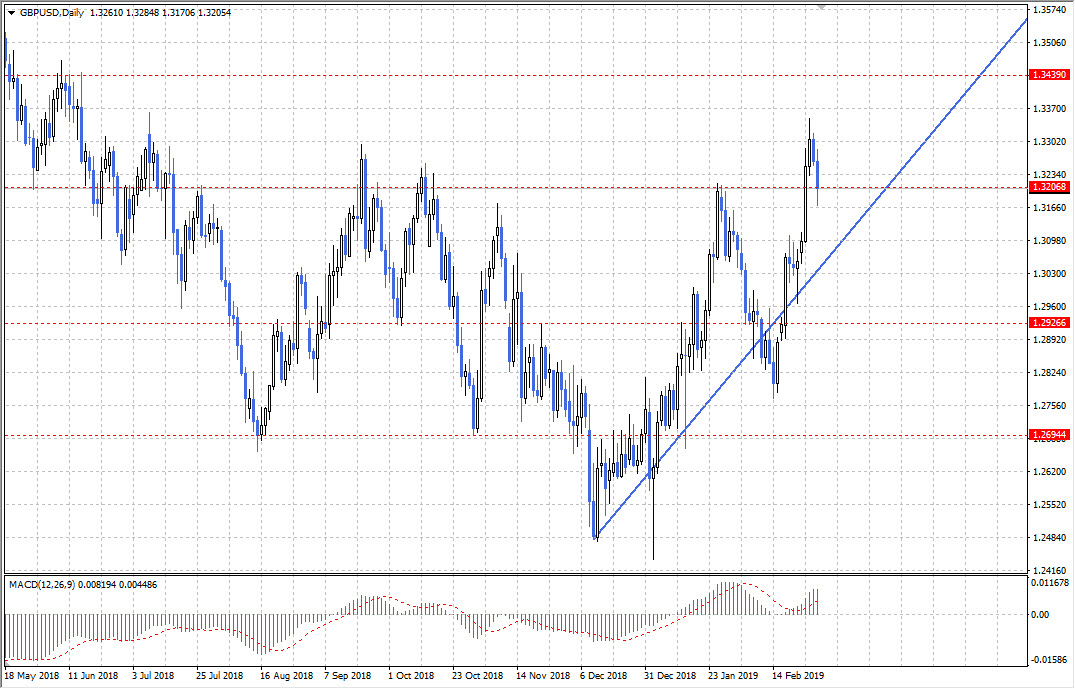 The currency pair developed its growth last week according to our expectations and managed to break out the resistance at 1,3206. GBP/USD started a correction later last week and has tested this level from above.
What were the main factors that affected fluctuations? First of all, US GDP data, which is described in our EUR/USD review for the last week. As for the UK data, Friday's manufacturing PMI has meet the expectations and had almost no impact on fluctuations.
Traders and investors still have risks appetites as US is close to make a deal with China. UK is close to avoid Brexit without a deal, which is also a strong positive signal for the markets.
What are our expectations for the next week? We think that GBP/USD is likely to develop the uptrend from 1,3206 towards 1,3439. However, if the currency pair breaks the support at 1,3206 down, it is likely to develop its correction towards the ascending trend line at least. We advise buyers to pay significant attention to risk management this week.