GBP/USD Review, May 27-31, 2019
27 May 2019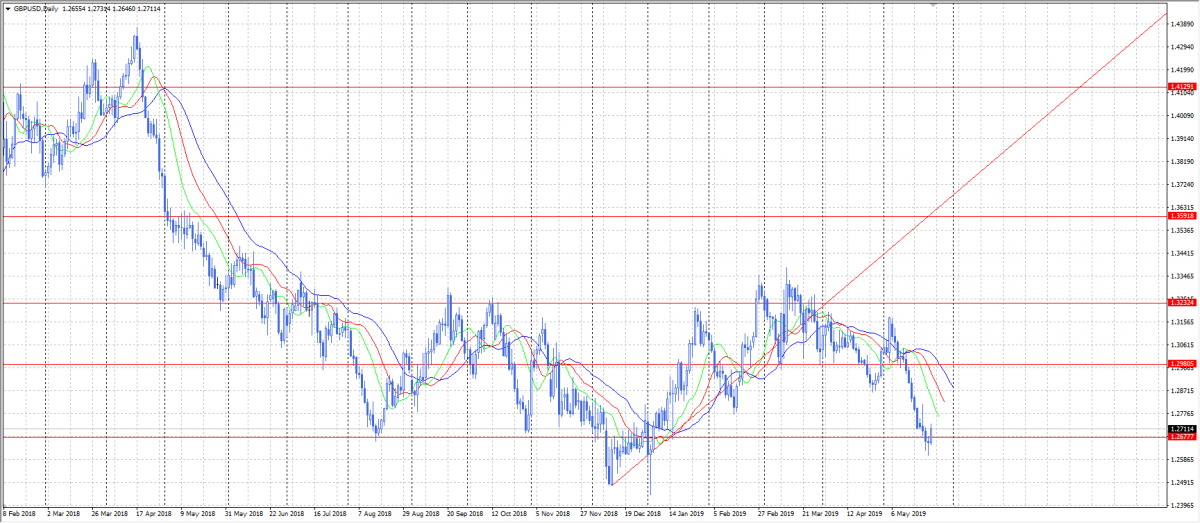 The currency air reached the support at 1,2677 according to our expectations and tested it. The main drivers were the data from UK and the situation with the resign of the UK Prime Minister.
UK CPI has shown 2,1% growth on yearly basis. Economists expected more significant growth. UK Retail Sales declined to 0%, which was better than expected and taken positively by the market.
We expect GBP/USD to develop a local uptrend this week after a reversal signal close to 1.2677 support area. We think that GBP/USD is likely to move towards 1,2980. As for the alternative scenario, it may happen if GBP/USD break down the support at 1,2677.