GBP/USD Weekly Review, February 11-15, 2019
11 February 2019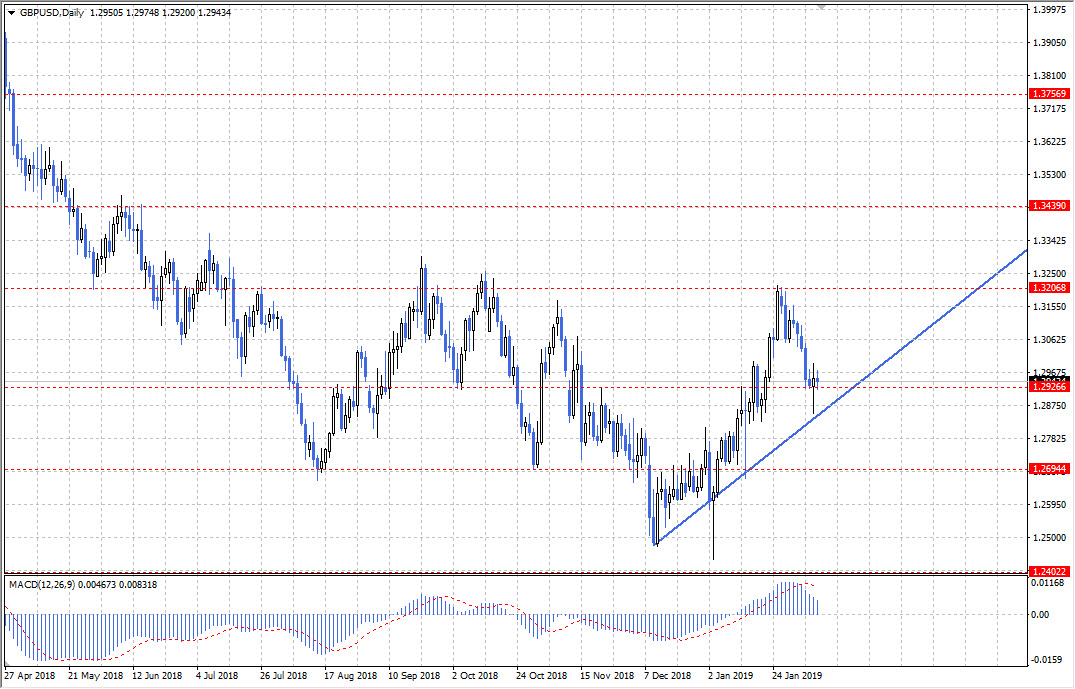 The currency pair had a downside retracement last week. British Pound started to decline right after testing 1,3206 and developed its correction until 1,2926. GBP/USD has reached the ascending trend line but restored its previous positions in a very fast manner.
Mark Carney has commented Brexit within the framework of the Bank of England Meeting, which took place on Thursday. He underlined that it is unlikely for the UK to leave the EU without a deal. There were no forecasts neither comments on future monetary policy.
GBP/USD is likely to develop the uptrend. There is a Hammer candlestick pattern on the chart, which is still waiting to be initiated. The currency pair has touched the trend line and jumped off it sharply. The closest target for the growth is at 1,3206. However, there is another important psychological level at 1,3000 that the British Pound has to breach.